Langley's award-winning creative agency
create your story.
White Canvas is a purpose-driven, women-led design agency that breathes colour into brand stories. Through a combination of creative, code, and campaigns, we create catching design that matters. Here, strategic planning and production coalesce to make up the threads of your brand's unique canvas.
What are you looking for?
We empower compelling brands to colour their canvas for story, culture, and connection.
Our origin story - meet white canvas design agency
brands we believe in
story spotlight
With story as the connector, compelling brands hold the power to bolster belonging, inspire unity and spark movements. Here are a few project favourites we've worked on lately.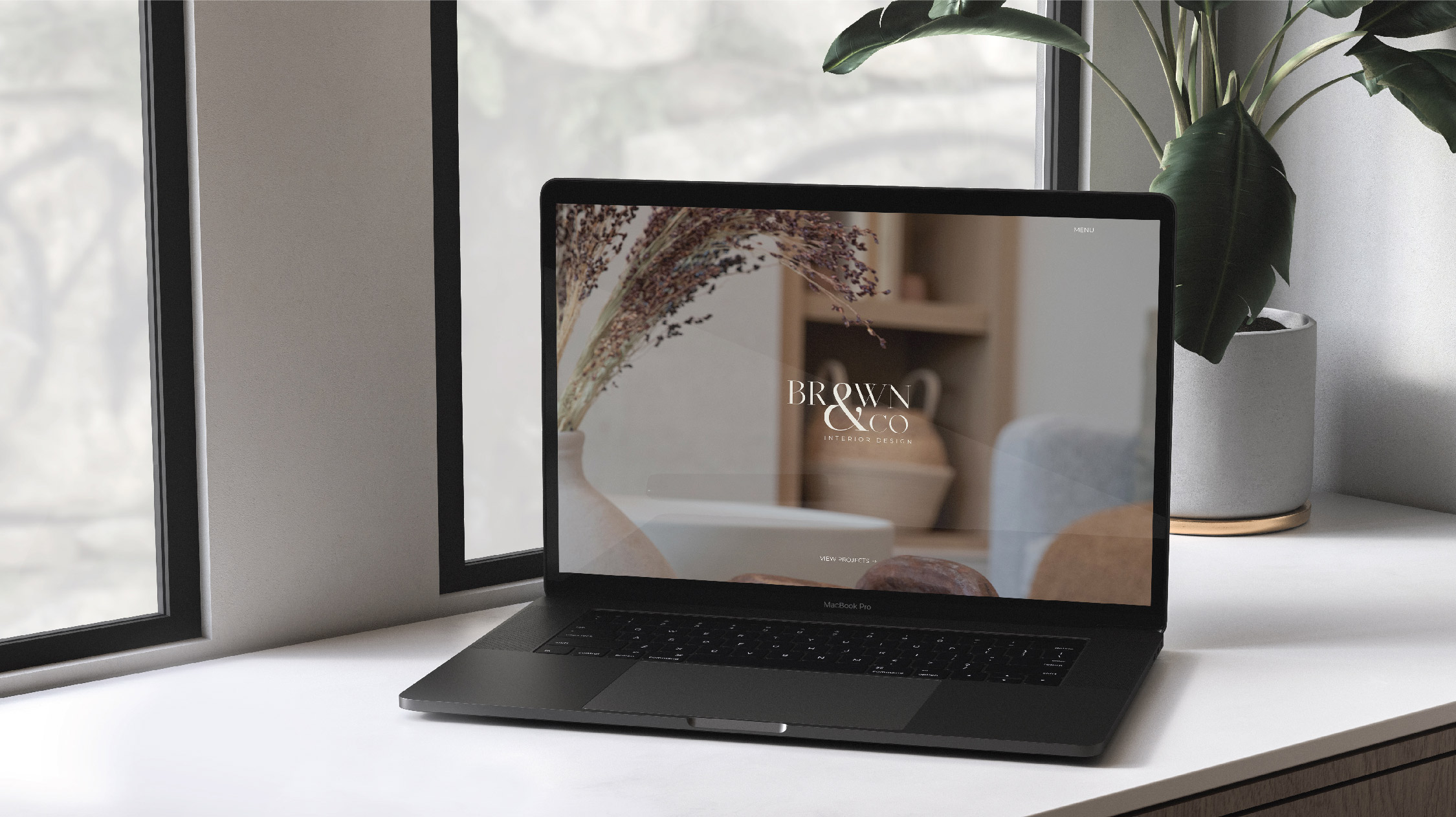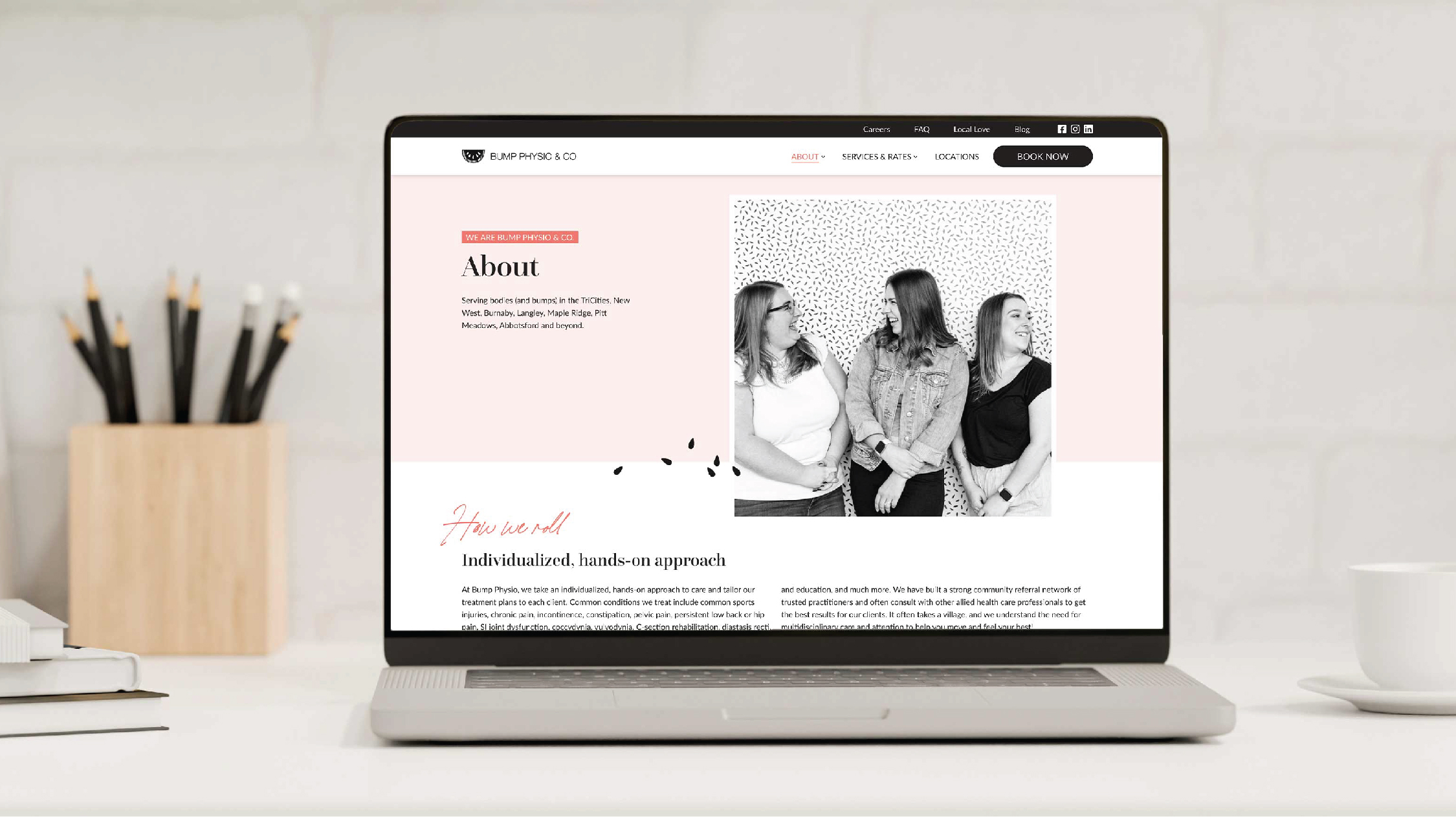 creating community
The power of impactful design
As a team of powerful doers, we welcome brands and businesses with open minds for meaning-making. Through intent listening, we let curiosity takeover—digging deep to get to the base layer of every challenge. It's a collaborative, dynamic approach that zooms out for the expansive view, then narrows in to guide informed direction.

Today, the influence and impact of design runs deeper than brush strokes on a canvas. To us, design is a backdrop through which authentic communication and connection can reach the daring causes and communities we care about.
Gee, we love you too!
A pleasure to work with all the way through our project

The White Canvas Team was a pleasure to work with all the way through our project. Professional from the proposal & strategy sessions, throughout the build, and fast response times with any questions along the way. One item of note that our Group particularly liked was their gentle prompts to keep us on track with our project – we got it complete in the time line we were looking for. Thank you, we would be happy to recommend you!

Karin Schmidtke

Armada Mortgage Corp.

It is worth every penny to work with these lovely individuals!

I have nothing but positive feelings towards the White Canvas team! Through the entire process, from choosing what was right for us and our needs, the design and creation of the site through the technical launch they were always right there providing support at every step!

It is worth every penny to work with these lovely individuals!

I would recommend to anyone looking to bring their website to the next level!

Breanne Lowe

Sandcastle Lanes

We love working with another local Langley business and plan to continue this partnership.

We first starting working with White Canvas in November 2020. In the past two years we have had the team create a new website, design email templates, guide us through our SEO, and they are currently designing us an interactive map. The team delivers high quality design in a timely manner and their customer service is exceptional. We love working with another local Langley business and plan to continue this partnership. I highly recommend White Canvas Design Studio.

Kelsey Wills

Cedar Rim Nursery

Carly and the Team at White Canvas are fantastic!

Carly and the Team at White Canvas are fantastic! Not only did they help de-mystify SEO for my business, they helped guide me in a relatable, friendly and informative way. They have helped me both strategically and creatively, and are a great asset to continuing to grow my brand.

Sophie R.

Ninebark Design

Working with Carly and the team at White Canvas is an absolute dream !

Working with Carly and the team at White Canvas is an absolute dream. They're responsive, diligent, and incredibly good at what they do. I appreciate how efficiently they're able to complete any project or task we give to them. They always clearly communicate updates on deadlines, budget, and any other key project considerations. Also their company culture is so approachable and flexible. I love their female-driven team, office pets, and community vibe!

Paige P.

Spotlight events

Really impressed and enjoyed working with the entire team on multiple projects!

Really impressed and enjoyed working with the entire team on multiple projects.  We would certainly recommend having a company looking for design and web services work with White Canvas Design!

Jonathan Lawson, Owner

Virtual Marketplace Consulting

It was a pleasure to work with White Canvas Designs on my branding!

It was a pleasure to work with White Canvas Designs on my branding. This project is so close to my heart, it was hard to put it into someone else's hands, creatively. I felt heard by the team, the right questions were asked and the creation was amazing! It was like they pulled it right out of my head! Thank you again Carly, Kelsi and team!

Stephanie Lawson, Owner

Monkeytree Lane

I would highly recommend White Canvas Design

They are great to work with. We were able to increase the functionality of our website dramatically, while staying on our assigned budget. The end result was a website that is attractive, organized and effective. We could not be more happy with our new website! Thank you for being so patient and capturing the essence that we wanted for our website. Super happy with the end result!

Sandra J, Owner

Su Casa Spa

Thank you ladies for all the great creative designs and dedication to POSitec Solutions!

Thank you ladies for all the great creative designs and dedication to POSitec Solutions! You are responsible for the change in our brand and image that our current and new customers are coming to appreciate! The entire team at POSitec appreciates your hard work and the fact you always meet all our tight timelines.

Mark Dunlop, Vice President

POSitec Solutions

Carly met each challenge with grace

Carly took my information back to her team and sent me the first draft for the brand kit a short time later. I couldn't believe she came to such a deep understanding of what I wanted in the project. I sifted through the options and we went through a few drafts to sort out the details. When I expressed my ideas for a little tweak here or a little tweak there, Carly met each challenge with grace. I am grateful for the peace of mind that came from this experience and look forward to tapping into other services that White Canvas Design has to offer.

Jana Luchene, Owner

Kindred Family Practice

Collaborating with WCD has proven to have been 'the right choice'

Over the past five years utilizing WCD we have been appreciative of their creativity, responsiveness and depth of knowledge and expertise. Carly and her team have invested themselves into understanding our business, our mission statement and what is important to our clients. Collaborating with WCD has proven to have been 'the right choice'. It is like having your own in-house design studio but without the overhead!

Ian West, Vice President

Park Place Seniors Living

I would not hesitate to recommend White Canvas to any new entrepreneur.

Carly and her team were a pleasure to work with on the brand and identity creation of my new business. The most challenging part was choosing between several logo concepts that were creative and nailed the aesthetic I was looking for. The entire process ran smoothly and within the budget and timelines we discussed. I would not hesitate to recommend White Canvas to any new entrepreneur looking to bring their brand ideas to life.

Charlie Keay, Principal

Deso Properties

She consistently goes beyond what we ask of her

Carly is an incredible asset to FrontFundr as our creative designer. She has been a pleasure to work with and consistently goes beyond what we ask of her. From her insightful thoughts, to her creative designs, she is always able to tell a story that we are trying to communicate from a digital and graphic design that takes many less words. 

Sean Burke, COO

FrontFundr

I couldn't be happier with everything she has done for us

Working with White Canvas Design for our beauty salon was such a great experience. They knew exactly what we wanted for our brand and were super insightful. Carly is creative, knowledgable and such a kind person to work with. I couldn't be happier with everything she has done for us!

Lisa Heibert, Owner

Plushington Beauty Bar

She turned our website into exactly what we hoped it would be

Working with Carly from White Canvas Design was a fantastic experience! Her ideas and advice for rebranding our logo and website were refreshing! Using her creativity and knowledge of graphic design, she turned our website into exactly what we hoped it would be, tackling each challenge with a positive and professional approach!

Shannon Haerdi

First Impression Designs Inc.

Carly and the White Canvas team are magicians in all things design and web related.

Carly and the White Canvas team are magicians in all things design and web related. Their skills and capabilities are diverse and no project too complicated to tackle. The turnaround time is equally impressive, great group to work with!

Cole Orobetz, CFO/COO + Co-founder

Alpha Foods

I now have a solid support system in place for any future needs.

Aside from my website, I feel as though I now have a solid support system in place for any future needs. That the White Canvas team are not just a professional service, but a team that is behind me, supporting my business, almost a part of it. This has given me confidence in my ongoing marketing plans and ideas, and taken a huge weight off my shoulders. I can let go of the reins and allow them run with their creations with just an email from me, knowing they'll nail what I need every time.

Anniken Chadwick, Owner

The Cheerful Pelvis