As we close out 2019 I'd like to thank all of you for your continued support, inspiration and friendships – this year was one for the books. Looking back with so much gratitude, here are 9 highlights on the business, personal and project fronts from this past year.
1. New Studio
In July we nested into our new studio space in Langley in the Workspace by Westlund Group Building. Boasting at 120 sq ft, our new micro-studio has been a home away from home and offered us space to be creative, collaborative and free from distractions that a home office can bring. Having studio space had always been a dream of mine, and as scary as the transition seemed, I haven't looked back!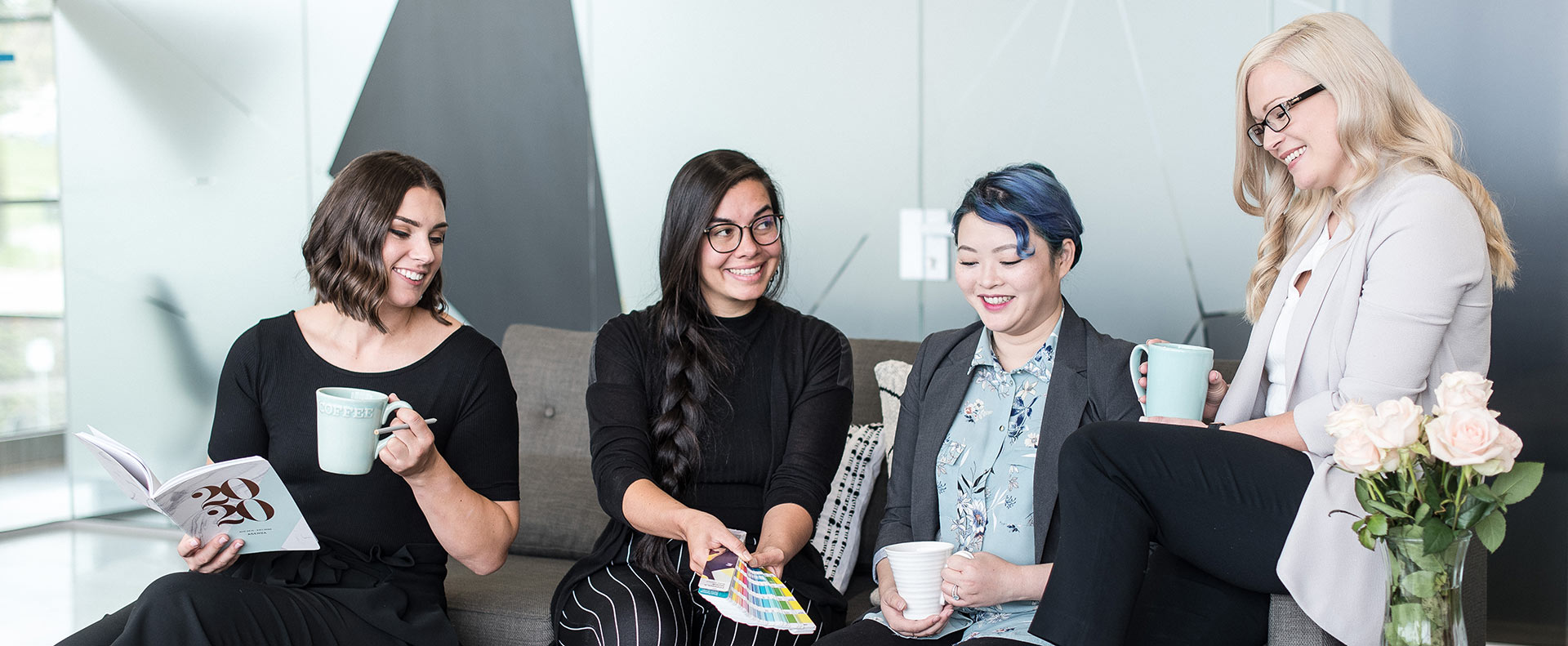 2. New Faces
With the new studio came some new friendly faces to the White Canvas team. Joining Hannah and myself in the design department we welcomed the amazing Kelsi, and in the development department we welcomed Jen. My best accomplishment of 2019 for White Canvas was taking the leap and hiring these full time powerhouses, I feel very proud of our new sense of team and can't wait to grow the roster in 2020.
3. New Processes
With our new talent brought new skillsets, and new ways of doing things. The power of collaboration is a beautiful thing. This year we were able to introduce new services like SquareSpace websites, video editing and animated GIFS. We also streamlined our user experience and prototyping process for web design by learning Adobe XD – this has been a game changer for sharing our designs for feedback with clients and also made for a more efficient hand-off to our development team.
4. Alpha Website Overhaul
Working with Alpha Foods always brings new and exciting challenges that have helped us grow as designers and developers. This year's major theme was applying Alpha's new branding across all visual collateral, the big ticket item being their WordPress website and store locator. This past November we successfully launched the new site with all the new bells and whistles, to showcase their ever-growing plant-based product lineup. Our favourite part of working with Alpha is that they are never afraid to change things up, to try something new, or look at things with fresh eyes. We can't wait to see what's in store for this plant-based powerhouse in 2020!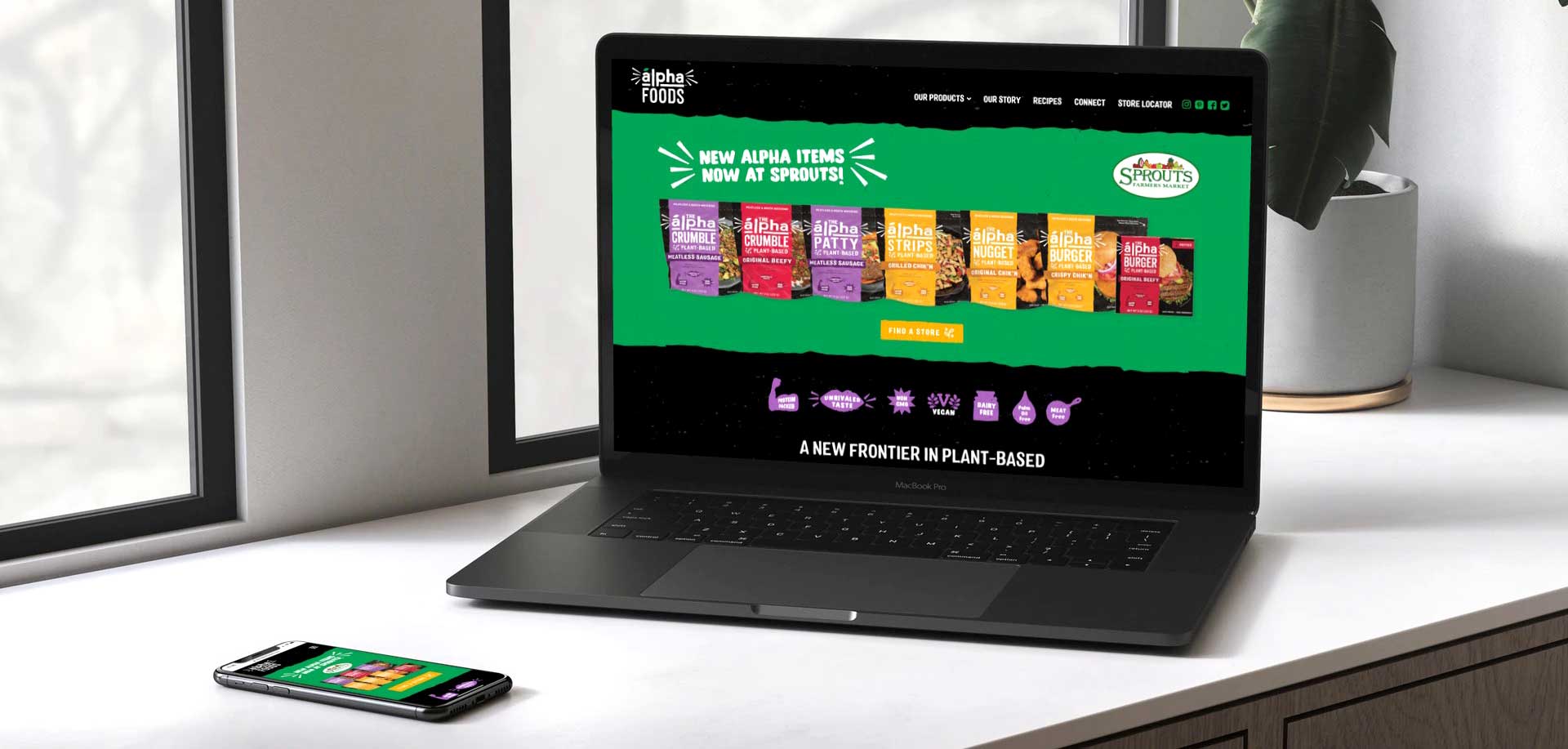 5. Client expansions
Wow did you guys ever kick some a** this year! In addition to Alpha, we also saw major expansions and growth for a number of our clients in 2019. We saw Plushington Beauty Bar embark on their second location in Langley, and The Cheerful Pelvis renovating a brand new expanded clinic in Vancouver! We also helped our friends at FrontFundr with the branding of their new dealer portal, Deal Square, which is making waves and changing the landscape of private market investing. And we can't forget about Park Place, who added 7 (maybe more? I lost count!) new seniors residences to their family. Thank you all for including us in your journey, growing with you is the greatest compliment we could ever receive.
6. Diving into the cannabis industry
If you live in Canada you likely already know all about Cannabis legalization this past year. This opened up a whole new industry we've been watching closely for the past few years, waiting for the right opportunity to learn more. This December we were able to do just that, when Flow Scientific collaborated with us for their booth design for the Lift Expo tradeshow in January 2020. Flow Sci leverages natural terpenes to infuse and add flavour and aromas to cannabis products, which we had lots of fun learning about with their team.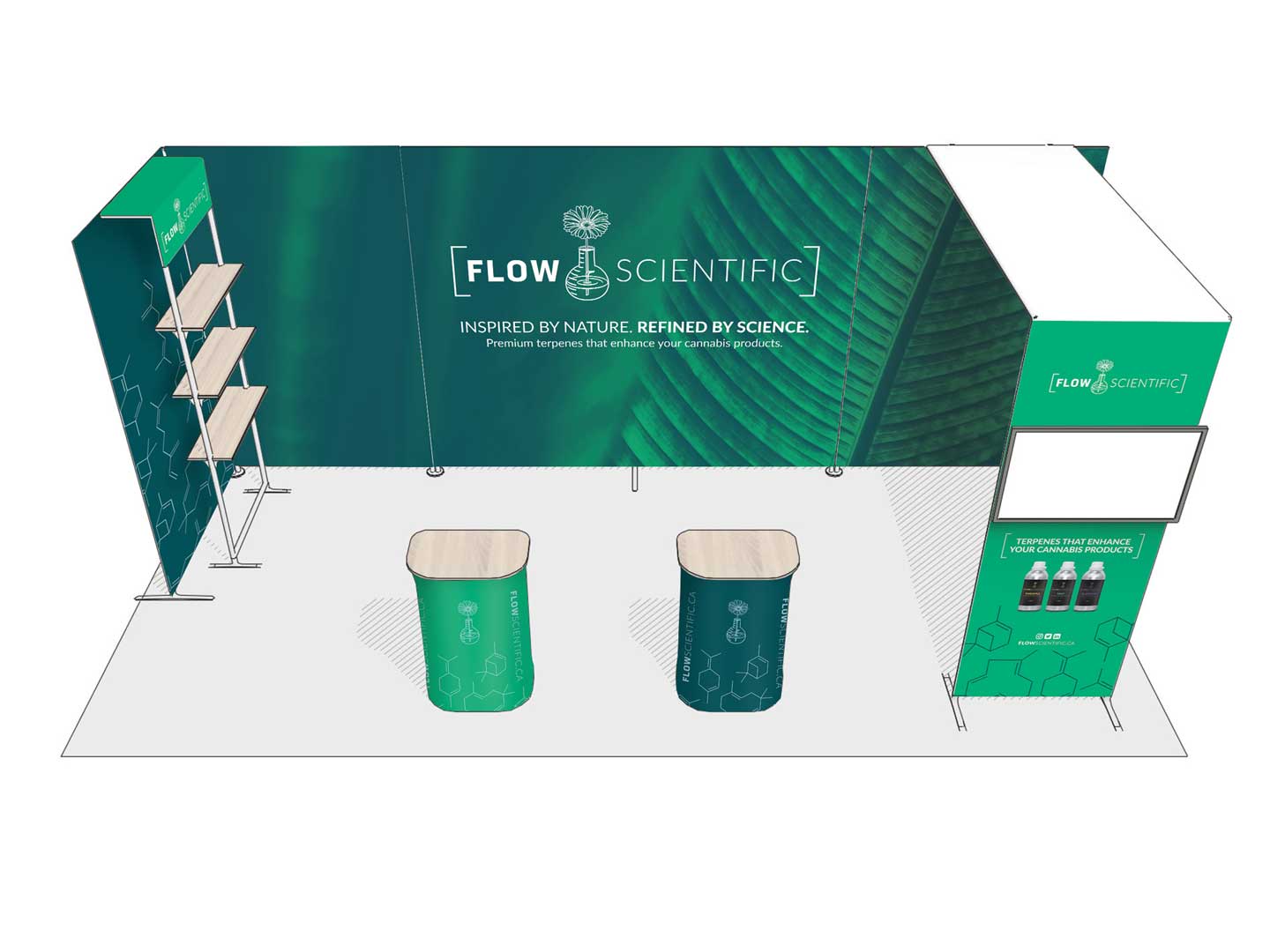 7. Summerset Music Festival Collaboration
Pretty much at the top of any designer's dream project has to be working with a Music Festival partner. In November we were approached by Red Door Events to create a sponsorship thank you record for The Summerset Music Festival. Working within their brand we set out to design a record jacket, label and branded insert to be gifted to sponsors as a keepsake for their partnership. We look forward to future collaborations with Summerset in 2020!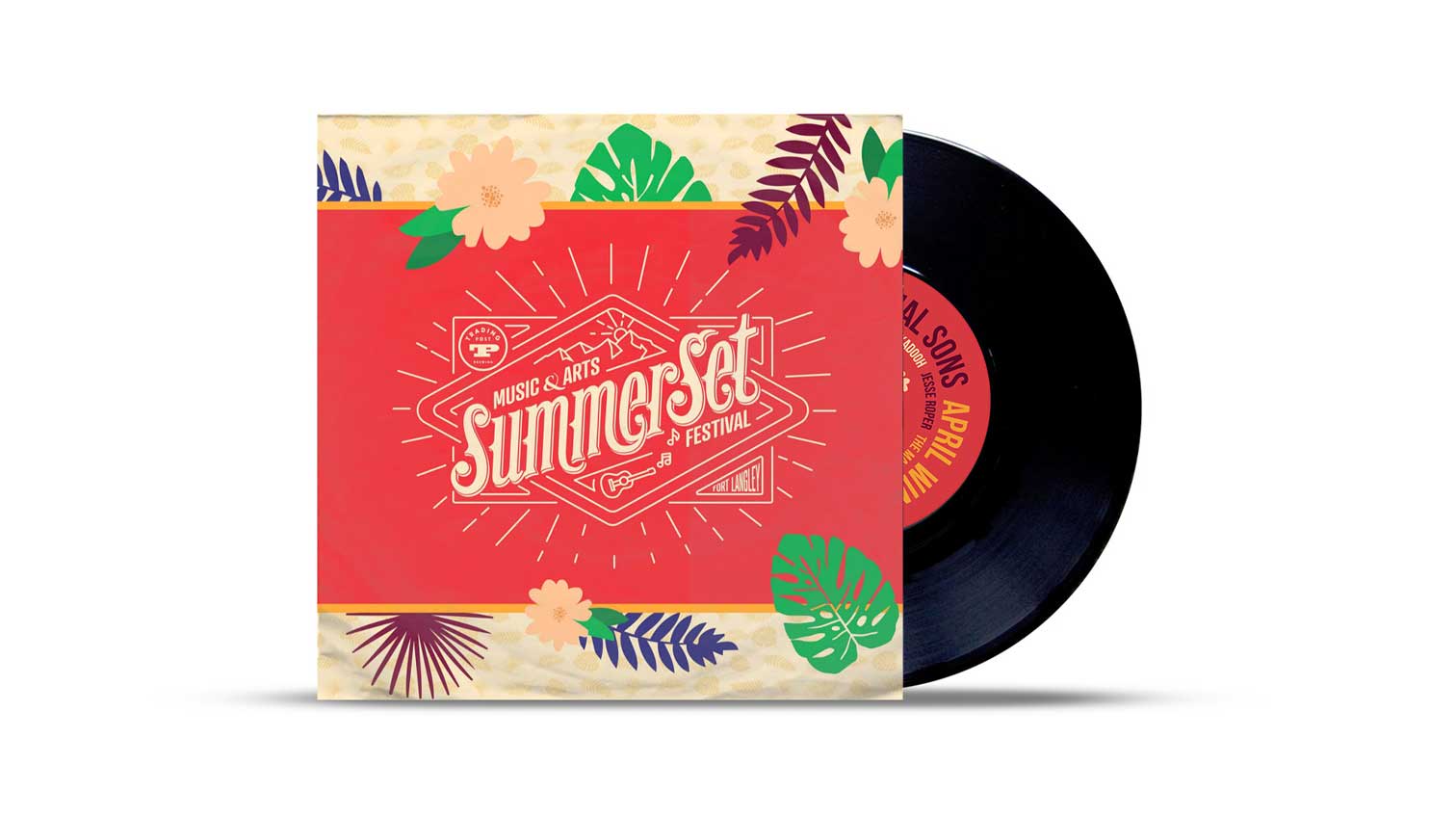 8. Launching Bijou magazine
This year we partnered with Bijou Magazine for 4 incredible editions, working on their advertising design and editorial layouts. Styling a brand new magazine might be one of my favourite canvases of all! We were thankful to be able to spread our creative wings and come up with a modern and minimalist look, paired with quality local content that really resonated with the community. We can't wait to see what's in store for 2020.
9. Being a mom, for a whole year!
I couldn't get through this list without throwing in a little bit of mom truth – in May 2019 my daughter turned one – more importantly, I made it through my first year of being a mom! The juggling act never stops, and I drop balls like, a lot. This year I've really practised being present both at work and with my daughter, knowing that I can never be doing both at the exact same moment but that doesn't mean I can't do it well when I focus on them separately.